There has been a move away from people wanting to have metals instead of natural teeth in their mouths. Suppose you are also looking for a more holistic method to get a brand new smile by replacing your missing tooth. In that case, you do not have to worry about metals, thanks to the revolution in implant dentistry. Zirconia implants are the perfect dental restorative solution for you.
When To Discuss Dental Implant Surgery?
A missing tooth can cause severe concerns for your oral health, such as an imbalanced bite, irreversible jawbone loss, improper chewing, and inability to speak clearly.
Thanks to cosmetic dentistry, there are various methods to treat this dental condition. You can benefit from removable partial dentures or bridges to replace your lost tooth. A better solution can be implant surgery, using dental implants as a proper alternative to dentures or bridgework.
Why Not Dentures?
Dental implant surgery offers a long-lasting outcome and provides you with an enjoyable experience. Dentures and bridges are not a permanent solution, and they look and feel less natural. Because dentures are removable, they can often move and cause chewing difficulties, resulting in uncomfortable conditions. Dental implant surgery comes with many positive qualities: you can regain your natural smile and normal dental functions with the help of this method in several months.
Who Is the Right Candidate For Zirconia Implants?
Regardless of your age, dental implant surgery could be a proper restorative treatment for single, multiple, or completely missing teeth. However, this procedure can be helpful only if you have a fully-grown jawbone and healthy oral tissues.
What Is Involved In The Process Of Implant Surgery?
The process applies some phases with recovery periods in between. After removing the damaged tooth, your jaw bone should be prepared for the procedure, and if it is not thick enough to support the implant, you will need bone grafting, which may take several months. Then, the doctor will place the dental implant post deep into your jaw bone. When the base is set, the jawbone grows onto the surface of the dental implant to perform as roots for your natural teeth. Then, if your jawbone is prepared, the crown will be placed. It could be a long process, considering the required time for the artificial tooth to integrate naturally with your bone.

Dental Implants: What Are The Side Effects?
Dental implant surgery is a safe method that will remarkably improve the quality of your oral health. However, like any other surgery, this procedure may have some health risks, such as pain, numbness, or infection at the implant site.
Anesthetics are applied during surgery, and you should follow the recommended post-care tips, such as taking certain medications to prolong the results and prevent infection.
How Long Will The Results Last?
The dental implant can last a lifetime with regular oral care. Various factors may affect the results, however. The existing bone density, the restoration, personal hygiene, and your lifestyle are among these factors.
Dental implants have a high success rate though they can fail due to poor blood supply, allergic reaction, smoking, poor oral hygiene, or lack of gum tissue.
Who Plans and Guides The Procedure Of Zirconia Implant Surgery?
The process of implant planning before the surgery allows for the best outcome. Thanks to computerized tomography, this planning has become more accessible, and can help implant surgery by driving the process toward a precise target.
Computer-assisted implant surgeries use computer technology for surgical performance in order to have a plan for the exact placement of the implant. This method lets the dentists precisely plan the procedure by predicting the expected occasions and allowing you to become more involved in your treatment.
How Do Dental Implants Perform?
Dental implants are artificial tooth roots surgically placed into the jawbone so as to hold a replacement tooth. The implants do not depend on other neighboring teeth for support, but they look and feel like natural human teeth. Dental implants are comprised of three components working all together to replace the lost teeth: the implant itself, an abutment, and a porcelain crown.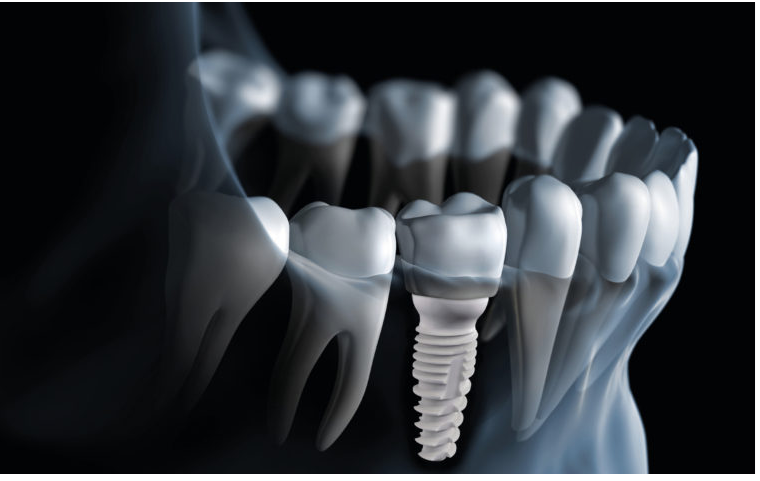 What Do Dental Implants Offer?
They are the only known cosmetic dental alternatives that stimulate your bones, offering a natural fit that lasts a lifetime with a high success rate. They also offer some other advantages:
They will have no diet restrictions;
They will improve your facial features;
They will preserve the structure of your face;
They help prevent gum recession;
They look natural and can integrate with your smile;
They keep restorations from any unexpected moving;
They are stable enough to restore your chewing function; and
They do not harm your jaws, acting just like a natural tooth root.
What History Does Dental Implant Have?
Dental implants are generally restorative and made up of different biocompatible materials. Some are made of alloyed metal titanium that can connect to your jawbone, while others are made of Zirconia, a metal-free material offering an ultra-biocompatible ceramic implant root.
Titanium and its alloys gained popularity on an industrial basis as orthodontic implant materials because of their being light, strong, ductile, and corrosion-resistant. However, due to several drawbacks of titanium implants, such as poor biocompatibility and aesthetics, attention has been turned to nonmetal materials which still offer the same benefits as traditional implants in terms of stability and comfort.
Titanium is considered safe for human use with minimal side effects. Its real inertness has been challenged, however. Some patients have reported allergies to the titanium components so far. Corrosion is another significant drawback of titanium. It is hypothesized that the oral cavity would be more susceptive to titanium corrosion because of the oral environment condition.
Another disadvantage of titanium implants is their dark color, impairing the esthetic outcome.
Ceramic is a common material used in dentistry owing to its biological compatibility and long-term durability.
The first ceramic implant was made of aluminum oxide, but failed because of its poor toughness and low long-term survival rates.
Consecutively, as an alternative to aluminum oxide, toughened zirconium dioxide was introduced.
Why Go For Zirconia Implants?
Nowadays, among all dental ceramics, this material, also known as Zirconia, is known as a multipurpose material thanks to its biological, mechanical, and optical properties.
*Zirconia is more aesthetically engaging than its metal coequals, as its white color delivers a more natural appearance, being virtually indistinguishable from human teeth.
*Zirconia implants will require no specialized maintenance and can be treated just like your natural teeth.
*Zirconia implants are perfect for patients suffering from metal allergies, and have shown no incompatibilities.
*Zirconia implants are biocompatible due to the absence of metal, and they will not affect your immune system.
*Zirconia implants help facilitate better hygiene because plaque does not adhere to zirconia as much as it does to acrylic.
*Zirconia displays good mechanical properties like strength, corrosion resistance, and biocompatibility.
*Zirconia is invulnerable to chemical corrosion and will not move around to other sites in the body.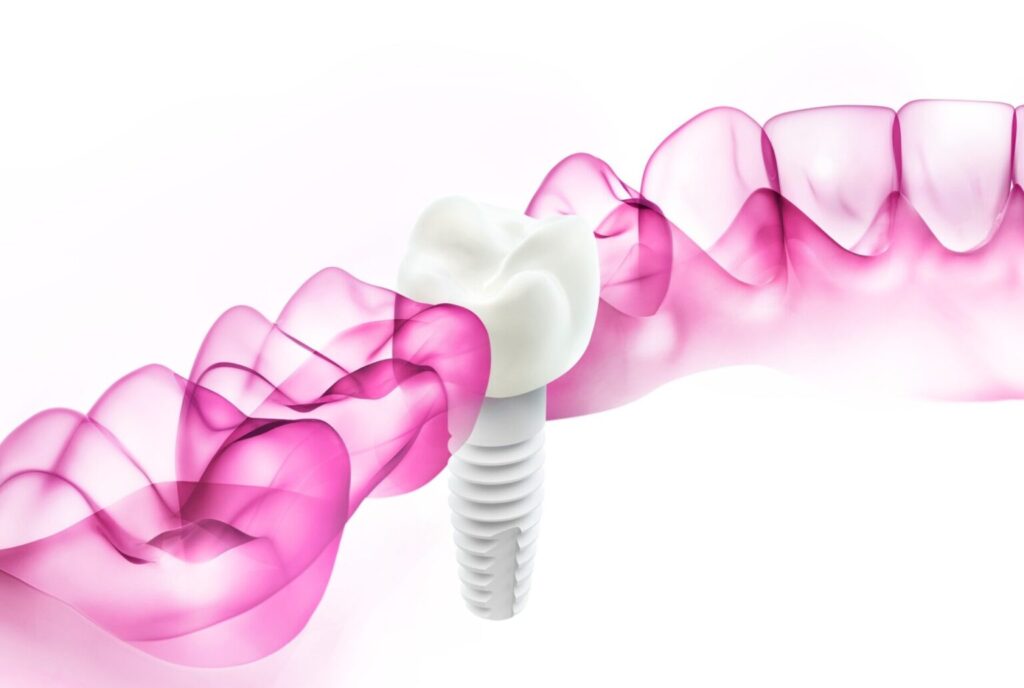 How To Compare Titanium And Zirconia Implants?
Both implants have a post that is positioned into the jawbone, which will bring some discomfort and pain for about a week. During the healing phase, which lasts several months depending on the individual, the bone surrounding the implant base will connect to the implant in a process known as Osseointegration.
While titanium and ceramic dental implants are equal in biocompatibility, they can not replicate each other because they are pretty distinct.
*Compared to the two-piece design of titanium implants, zirconia implants present a one-piece design, and there is nowhere for bacteria to threaten the oral environment.
The placement of one-piece Zirconia implants requires high skills. However, titanium implants have more flexibility since the base can be inserted into the bone and topped with the restoration when stabilized in the jaw.
*Though the results of dental implant surgery with both zirconia and titanium implants are long-lasting, Zirconia is occasionally favored because of its naturally white hue. Pleasing to the eye, Zirconia looks like your natural tooth. There is no dark line that peeks through the gums as tissues change over time.
*Like other ceramic implants, Zirconia is built to enclose a low plaque affinity, retaining less decay-producing bacteria, making it a healthier option for your gums.
*While both zirconia and titanium implants are approved to be safe, there is still a chance of being allergic to titanium implants, though rare. That is another reason for favoring Zirconia dental implant treatment, which is appropriate for patients with sensitivities to metals. This implant typically does not trouble surrounding tissues, which minimizes the risk of adverse reactions.
*A significant advantage of Zirconia implants is that they are more biocompatible with living tissue and allow better gum health, an attribute that reduces the likelihood of implant failure, periimplantitis, infection, and bone loss around an implant.
When To Recommend Zirconia Dental Implant?
Generally, patients with fully grown jaws, adequate bone density, healthy gum tissue, and a commitment to oral health will get the best result from dental implants. You had better not discuss Zirconia implants if:
*You suffer from chronic diseases;
*You are under 17 years old; and
*You smoke a lot.
Are Zirconia Implants Secure?
Zirconia implants have rigid, insoluble surfaces, so they usually don't allow for the leaching of the chemical constituents.
They are biocompatible materials approved by the FDA, which means that they can interact favorably with the human body and are non-toxic.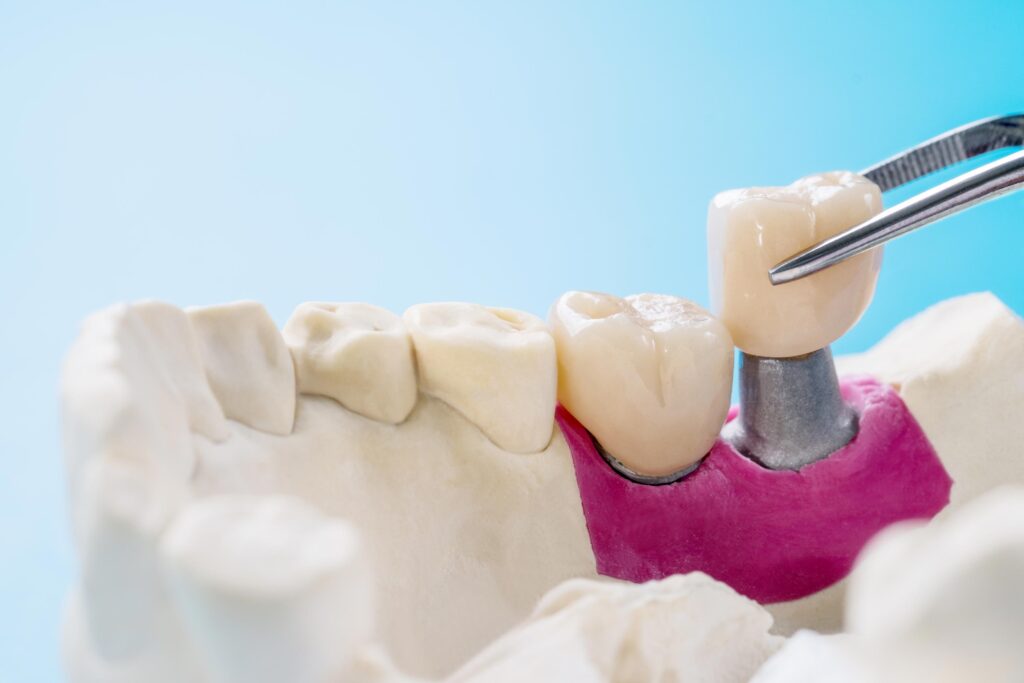 Can Zirconia Cause Allergies?
Lowering plaque retention, Zirconia rarely causes inflammatory reactions. However, you may feel some discomfort after the implant placement.
How To Plan the process of Zirconia implant surgery?
You should prove to be a suitable candidate for the technique to ensure accurate implant placement. Three-dimensional computer images will help check if the bone levels are adequate for placing the implant. Scanning your oral condition also allows for an excellent surgical implant guide and helps the surgeons set the jaw implant at the optimum position.
The computer-guided implant surgery ensures that the implant is placed as planned. Each procedure can take around one to two hours.
How To Care For Zirconia Implants?
You should maintain proper oral hygiene, and schedule regular check-ups to ensure the success of your implant. Any dental implant can fail, however. You could save your failing implant with the effective LAPIP protocol, a patient-friendly solution for failing implants.
How To Ensure Zirconia Implant Is A Good Choice?
Dental implants are the most reasonable option to replace your missing teeth. They merge into your jawbone to prevent any facial collapse, functioning like the natural tooth's root and serving as an anchor for permanent dentures.
You may encounter bone shrinkage with a bridge where the tooth is missing, eventually leading to facial sagging.
Dental implants are also superior to removable dentures, which often look unnatural and lead to bone loss and facial collapse. Zirconia dental implants will secure permanent dentures that feel like your natural teeth. In addition to giving you stable alternate teeth, dental implants promote bone growth, maintaining your youthful appearance.
Why Trust AriaDental Clinic For Getting Zirconia Implants?
Your changes will be lifelike and stunning when you decide to experience a Zirconia implant operation at Ariadental. Our success rate and positive history can motivate you to take advantage of:
Our competent holistic dentists, who are certified in applying modern technology to dentistry;
Our experienced implant specialists;
Our attentive staff who loves nothing more than your smile;
Our restorative dental methods which apply advanced biological and integrative approaches;
Our state-of-the-art & innovative technology and equipment;
Our material, supplied by highly respected USA companies; and
Our modern, computer-guided, and minimally invasive techniques.