Do you ever find yourself looking at your smile in the mirror and feel the appearance of your teeth isn't really how you want it? You are not alone because Maryam Horiyat, DDS, the dentist in Laguna Niguel, speaks to hundreds of patients about a variety of cosmetic treatments available that provide an aesthetically pleasing look for the long term. However, one dental cosmetic treatment that is increasing in popularity with the oral surgeon in Mission Viejo Ca is dental veneers.
Dental veneers are very popular in the Hollywood community hence the nickname "the Hollywood smile". Whenever you turn on the TV or watch a movie at the theatre, all you see are beaming smiles everywhere projected from your favorite celebrities and idols. Whether you are famous or not, everybody can find fault in their dental issues that they trying to hide.
If you have discoloration, degrading teeth and chips or cracks, Maryam Horiyat, DDS,  the dentist in Laguna Niguel, explains that dental veneers are an excellent choice. Cosmetic dentistry is complicated, especially when you are choosing your options carefully. Many of us have a lot of questions about dental implants in Orange County, how they work, and which is best.
How Do Veneers Work?
For the most part, veneers are a cosmetic dentistry procedure. They include a thin layer of porcelain or resin-based ceramic that is placed over the tooth. These rocklike materials let your tooth function normally in spite of chipping or other structural problems.
Acquiring veneers is an affordable option compared to a tooth implant but the patient has to have enough tooth for the dentist in Laguna Niguel to work with.
All of this accumulates to an optimal method to restore a smile but they are not available in every circumstance of discolored or damaged teeth.
Although many people are a little bit apprehensive about veneers since some people have had harsh effects which result in awkward and unnatural smiles, it actually all boils down to making certain you have a good dentist such as Dr. Maryam Horiyat, DDS, who will guarantee you get veneers that naturally blend with your actual teeth.
The dentist will do the difficult process of custom tooth matching, which results in the best outcome for the patient. Porcelain veneers are an excellent way to improve your smile and preserve the structural integrity of teeth.
Dental veneers, which are custom-made thin shell coverings, are usually designed for the patient's front teeth. There are two main kinds of veneers which are porcelain and resin composite. From the two, porcelain is a more widely preferred option for veneer placement. Here are some reasons porcelain veneers are a favorite method for restoring an individual's smile:
Conformity – Veneers are great at hiding defects such as big gaps between teeth, badly shaped, broken, or stained teeth to support a photogenic smile that you are probably aiming for.
Stain Resistant – Porcelain is a material that is impenetrable, which means nothing can pass through it. Therefore you don't have the risk of permanent staining from tea, coffee, red wine, cigarettes or spices.
Conservative Placement – Porcelain veneers involve little to no tooth reduction is required.
Painless Procedure – If sitting in the dentist chair is not your cup of tea, you will be happy to know that the procedure of adding veneers involves little exertion and is painless. Many patients report being comfortable and at ease during the procedure.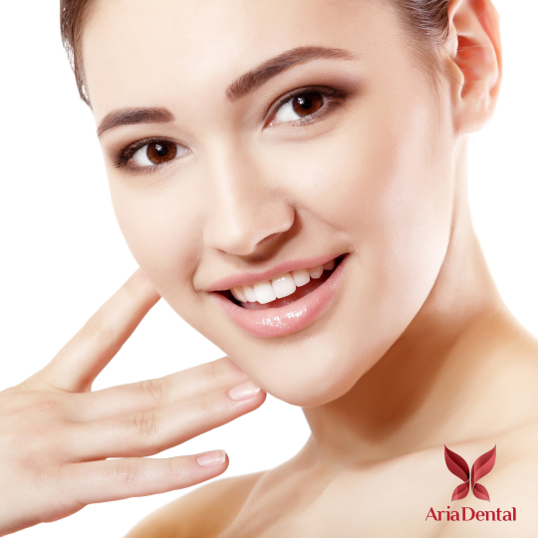 What Do Veneers Involve?
Similar to any other dental procedure, the first stage of getting veneers consists of a dentist examining the patient's mouth to determine whether veneers are a good option in that person's particular circumstance.
The factors that are involved in figuring out if veneers are a good option for you are numerous but one of the best signs that veneers are not what you are seeking is poor gum health.
Overall, the best candidates for veneers are those who have healthy teeth in the first place. After the dentist talks you through the first consultation, you will probably be asked to take X-rays and your dentist will make a tooth impression so he or she can work off from it.
Also, your dentist will talk to you about the benefits and disadvantages of porcelain compared to resin-composite veneers. Resin-composite veneers are more affordable but they do not last as long and are not as stain-resistant as porcelain veneers. After that is done, it is time to get prepared for a brand new smile!
How Are Porcelain Veneers Applied?
Getting porcelain veneers is an effortless and painless process no matter the state of your teeth. Here is a general overview of how a dentist will go about bonding veneers to your teeth.
The dentist will begin to trim the enamel on the front tooth to a similar thickness as the veneer that will be added to the tooth's surface. If you are suffering from tooth decay, your dentist will have to trim more enamel from the front tooth.
The dentist will use a specific guide to determine the exact color of porcelain that matches the natural color of your teeth. The color of the veneer can be altered based on the cement that the dentist will use.
Afterward, he or she will take some impression paste and place it on your teeth. After a few moments, it will be removed from the mouth. This will be used to create the veneer.
The dentist will closely examine the veneer, set it in place and trim it repeatedly until it properly fits the tooth. Also, the dentist will examine the shape just in case the edges can be shortened or squared off.
Once the dentist feels satisfied with the veneers, he or she will begin to bond it in place. First, a trial paste will be cleaned, and the laminate's internal surface is prepared. Then, a bonding agent is applied to secure the veneer on the individual's tooth.
If you want a quick, painless and effortless cosmetic fix to your teeth, porcelain veneers are the best solution. Aria Dental provides excellent and professional dental services, so without a doubt, you will be in good hands every step of the way!
To find out more information about cosmetic dentistry and veneers, give Aria Dental a call or text today at (949) 364-9600 to schedule an appointment with one of our dedicated and experienced dentists.