Since the beginning of the COVID-19 outbreak, many people have not been feeling their best. With the onslaught of stress and fear, along with the risk of exposure to the virus, lots of people are battling sickness to varying degrees. Oral surgeon in Mission Viejo Ca says that in this serious time, it is important to keep up healthy routines as much as we can. This includes taking care of our mouths.
Mouth health can have a huge impact on how we feel. Even something as simple as brushing one's teeth when feeling under the weather can help shift the mind's perspective and, thus, lead a path toward recovery.
With infection rates rising, it is important for people to stay at home unless in the case of a dental emergency. However, just because you can't visit a dentist in Laguna Niguel, doesn't mean you can't maintain your oral health.
So, while you may have to reschedule your dental appointment at dental implants Orange County clinics like Aria Dental, you should follow these simple tips by the oral surgeon in Mission Viejo Ca.
Maintain Good Hygiene, Even When Sick
If you have to cough or sneeze, make sure to cover your mouth to protect others from your germs. It is important that everyone is looking out for each other so that infection rates do not continue to rise. Also, continue to brush and floss thoroughly to maintain your dental health, especially while dental offices are closed to regular appointments.
Flu viruses can live on wet surfaces for up to 72 hours which means that you should definitely not share your toothbrush with anyone. It is not likely that you will reinfect yourself by keeping the same toothbrush but, if you want to play it safe, you can replace it after you have recovered from your sickness. Toothbrushes should be replaced after 3-4 months whether you are sick or not.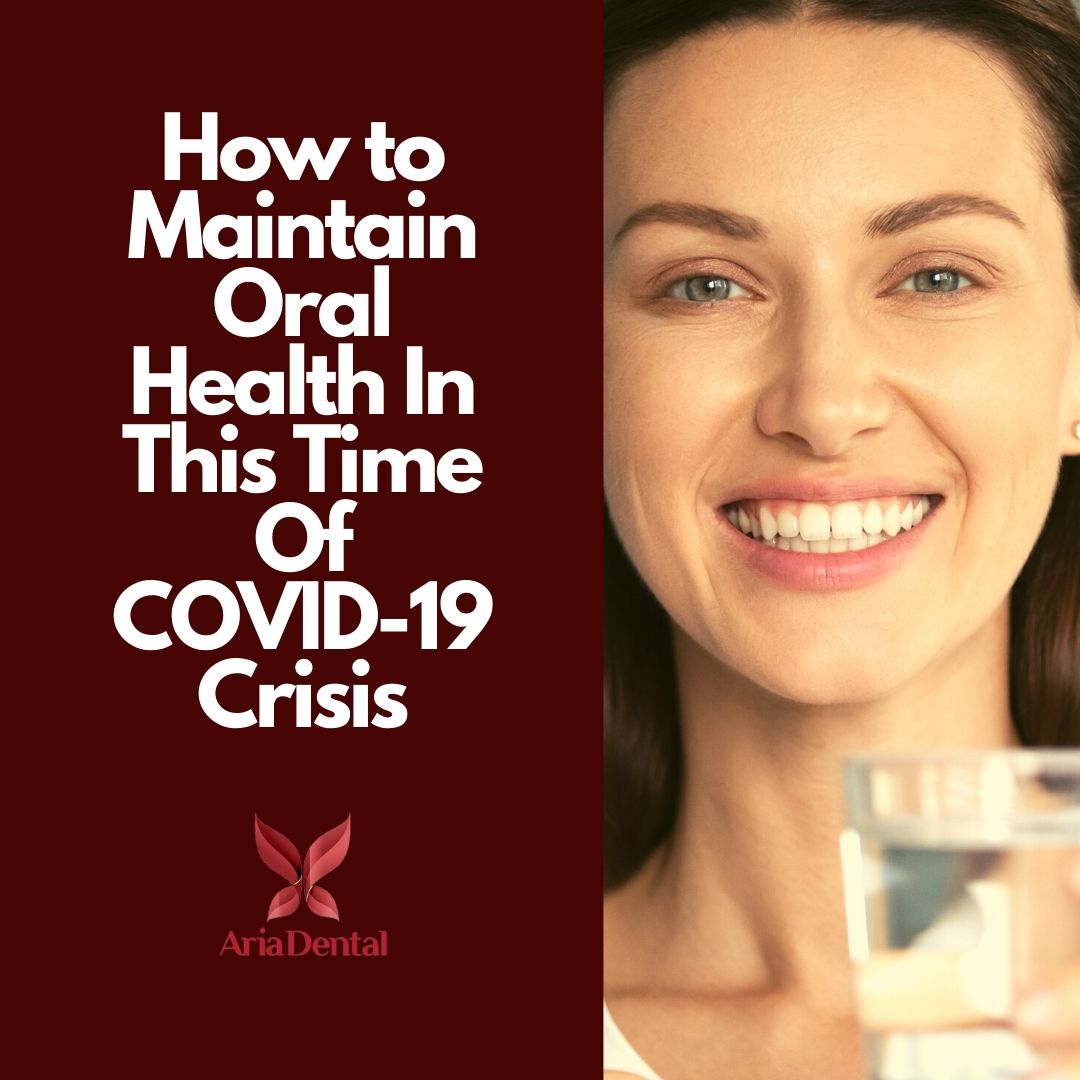 Cough Drops Should Be Sugar-Free
As many people know, too much sugar can lead to cavities. So, if you are sick, look for cough drops that are labeled sugar-free. You can always check the ingredients yourself and, if you see corn syrup or fructose mentioned, put the bag back on the shelf. Since lozenges are in your mouth for a long period of time, it is important that you do not allow sugary drops to activate bacteria and acid reactions. 
Rinse With Water After Throwing Up
In the case of a stomach flu or other vomit-inducing illness, you should avoid brushing your teeth right after throwing up. Stomach acids are bad for teeth, which is why it is important to rinse and allow that acid to wash away before getting in there with your brush. 
For an even better rinse, add a teaspoon of baking soda to your cup of water or a little bit of mouthwash. Wait about 30 minutes to finish your cleanse with a toothbrush. 
Drink Lots of Water
Staying hydrated is one of the best things you can do when you're sick to help fight off infections. However, the oral surgeon in Mission Viejo Ca says this habit is also beneficial in preventing dry mouth and, thus, preventing cavities. Medicine like decongestants, pain relievers, or antihistamines can advance dry mouth, which is why it is so important to keep drinking water and sucking on sugarless lozenges. 
To find more information about Telemed Dentist in Orange County or if you have a dental emergency, please call or text us today at (949) 364-9600 or send us a message on our website www.ariadentalcare.com to schedule your appointment with our dedicated and professional holistic dentist.