Are you tired of feeling self-conscious about your smile?  You're not alone. According to dentists and orthodontist in Mission Viejo, there are millions of people ranging from teens to adults who want that perfect smile, and these days there are multiple ways to get it. The world's most advanced clear aligners are here, and they're called Invisalign®.
The best place to get Invisalign® is Aria Dental, Gold Provider of Invisalign® in South Orange County, Mission Viejo, near Ladera Ranch, Laguna Niguel, San Juan Capistrano, Irvine, and Rancho Santa Margarita.
What Can Invisalign® Do for You?
Invisalign® has swept the nation ever since it was first introduced.  It was intended to straighten crooked teeth the way traditional metal braces do, but with a modern twist. It's clear and practically invisible, and it's also FDA-Approved.  It's a viable option for people who want a perfect smile without the hassle of metal wires and brackets, and cosmetic dentists, as well as some oral surgeon in Mission Viejo, CA, can't stop raving about it.
Invisalign® not only straightens teeth for cosmetic benefits, but it also gives overall health benefits by improving your bite and your self-confidence. With treatment up to 2x faster than braces, you'll be rocking a straighter smile in no time!
Over 5.5 million people, including over 1 million teens, have used this incredible product to transform and straighten their teeth since Invisalign was introduced in 1997.
Invisalign® Clear Aligners are virtually invisible, made from a flexible, patented plastic material called SmartTrack, which provides a smooth and comfortable fit.
Each aligner is digitally customized based on your precise gum line for comfort and a better
Invisalign aligners are removable. You will still be able to enjoy the foods you love without any restrictions. You'll have the freedom to play music without any change in your voice, and you can play any sport without fear of injury due to broken wires or brackets.
You'll be able to maintain your dental hygiene easily with no hassle from wires and brackets, unlike traditional metal braces.
Each set of aligners gradually shifts your teeth until they are straight and aligned correctly. This progressive shift will help to keep the gum tissue healthy and bone structure undamaged.
Each aligner will shift your teeth with minimum pressure, but no pain.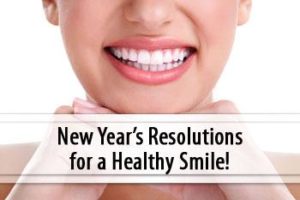 What Conditions Can Invisalign® Fix?
Invisalign® is a popular way to straighten crooked teeth, which is why so your cosmetic dentist in Mission Viejo is so likely to recommend it. In addition, Invisalign has the ability to correct other common bite problems, including the following:
Overbite
Underbite
Open bite
Crossbite
How Do You Get Started with Invisalign®?
First, you'll need to schedule a consultation with a dentist who is an Invisalign® Provider. One example is Dr. Maryam Horiyat, who has done the procedure many times and always produces satisfactory results. During the consultation, you'll talk about any concerns that you have, as well as your hopes for improving the look and function of your smile.
If Dr. Horiyat thinks that Invisalign® is right for you, our team will take a hi-tech digital impression of your unique smile. There is no longer any need to take a messy impression.
The digital impression created by itero® conveys all the necessary information wirelessly to create a ClinCheck® Treatment Plan with 3D Controls. This will show you a comprehensive preview of how your teeth will move throughout the course of your treatment. That way, you will be able to see what your new and improved smile will look like before we get started.
Finally, the ClinCheck® treatment plan will be used to produce each custom-made set of aligners. Once you start wearing them, you will be on your way toward achieving the smile that you desire.
How Do I Use Invisalign®?
You wear each set of aligners for about two weeks, removing them only to eat, drink, brush, and floss. As you replace each aligner with the next one in the series, your teeth will gradually move until they have straightened to their proper positions.
You'll visit us based on Dr. Horiyat's recommendation for your case, thereby ensuring that your treatment is progressing as planned. Total treatment time averages about 9-to-15 months. The average number of aligners worn during treatment is between 18 and 30, but this will vary from case to case.
How Much Does Invisalign® Cost?
As with other types of orthodontic treatment, the cost of Invisalign® is dependent on the complexity of your issue and the necessary course of treatment. In general, the cost is comparable to traditional braces. At Aria Dental, we not only provide a customized treatment plan and estimated fee, but we also make all efforts to provide you the most convenient way to straighten your teeth by offering different payment options.
Cosmetic Dentistry in Orange County
If you are interested in Invisalign®, we'll be happy to discuss what it can do for you. Our caring and professional cosmetic dentists and the whole team at Aria Dental in Mission Viejo are ready to assist you. We know that you have options in choosing a cosmetic dentist, and we want to earn your business.
Patients in the Orange County area trust the team at Aria Dental to care for their oral health and specific needs for dental implants in Mission Viejo. We treat patients of all ages right here in our private office in Mission Viejo, CA.
To start straightening your teeth in Orange County, it's got to be Aria Dental in Mission Viejo. Please call (949) 364-9600 today for an appointment with a cosmetic dentist, or visit our website, www.AriaDentalCare.com. We sincerely look forward to making your smile brighter and healthier than ever before.