Our teeth take a beating. They help us to talk, hold the structure in our faces, and most importantly help us to chew our food. Unfortunately, the orthodontist as well as the dentist in Mission Viejo inform us that tooth wear is a very common condition that happens in about 97% of the population.
What Is Tooth Wear?
According to the dentist in Laguna Niguel, tooth wear is a physiological process that is quite normal throughout a person's life. However, it begins to become a problem when we are dealing with accelerated tooth wear.
If you under the impression that tooth wear and tooth cavities are the same, they are not. As the oral surgeon in Mission Viejo Ca explains, tooth wear is different than tooth cavities.
Tooth wear is the phrase used to describe the continuous loss of tooth tissue, structures, and surface because of chemical and mechanical damages. Even though damage from tooth decay is localized, a holistic, biological, and integrative dentist in Mission Viejo can reverse your cavity in its early stages with natural oxygen/ozone (O3) therapy or treat it with safe metal-free and mercury-free restorations for example fillings, inlays, onlays, or single crowns.
Contrary to localized tooth decay, tooth wear more likely requires many advanced treatments, including multiple cosmetic crowns and maybe an entire smile makeover due to the extensive damage. Typical advanced treatments of the implant dentist in Mission Viejo are cosmetic bonding & contouring, crowns, root canals, porcelain veneers, and perhaps dental implants.
What Are the Different Types Of Teeth Wear?
There has been a steady rise of tooth wear in the past year because more people are keeping their natural teeth into their old age according to the dentist in Mission Viejo. Based on data from the dental health foundation, the incidents of tooth wear are higher in males than in females for all age groups. Three main reasons cause of tooth wear are erosion, attrition, and abrasion.
Erosion – It is also known as corrosive wear is the destruction of teeth substances by chemicals or acid dissolution, and it's not related to harmful bacteria in the mouth. Patients could have erosion but is not related to harmful bacteria, they could have bacteria at the same time. Erosion and corrosion are in the same category. It isn't an instance of teeth wearing, but it happens when a chemical attack of acid or chelation breaks intermolecular bonds of dental tissues or restoration materials.
Attrition – It is the continuous loss of hard tooth substances, which is caused by mastication or grinding between opposing teeth. This is when the teeth contact each other, causing wear, tooth sensitivity, tooth fracture, tooth nerve exposure, and poor esthetics.
Abrasion – Is the continuous loss of hard tooth substances caused by mechanical actions by rubbing hard and rough materials against the teeth which removes the enamel.
You can experience all three forms of tooth wear at the same time, which can lead to widespread damage very quickly. If you think you are suffering from worn teeth or experiencing any of the symptoms below, it is a good idea to talk to your dentist as soon as possible.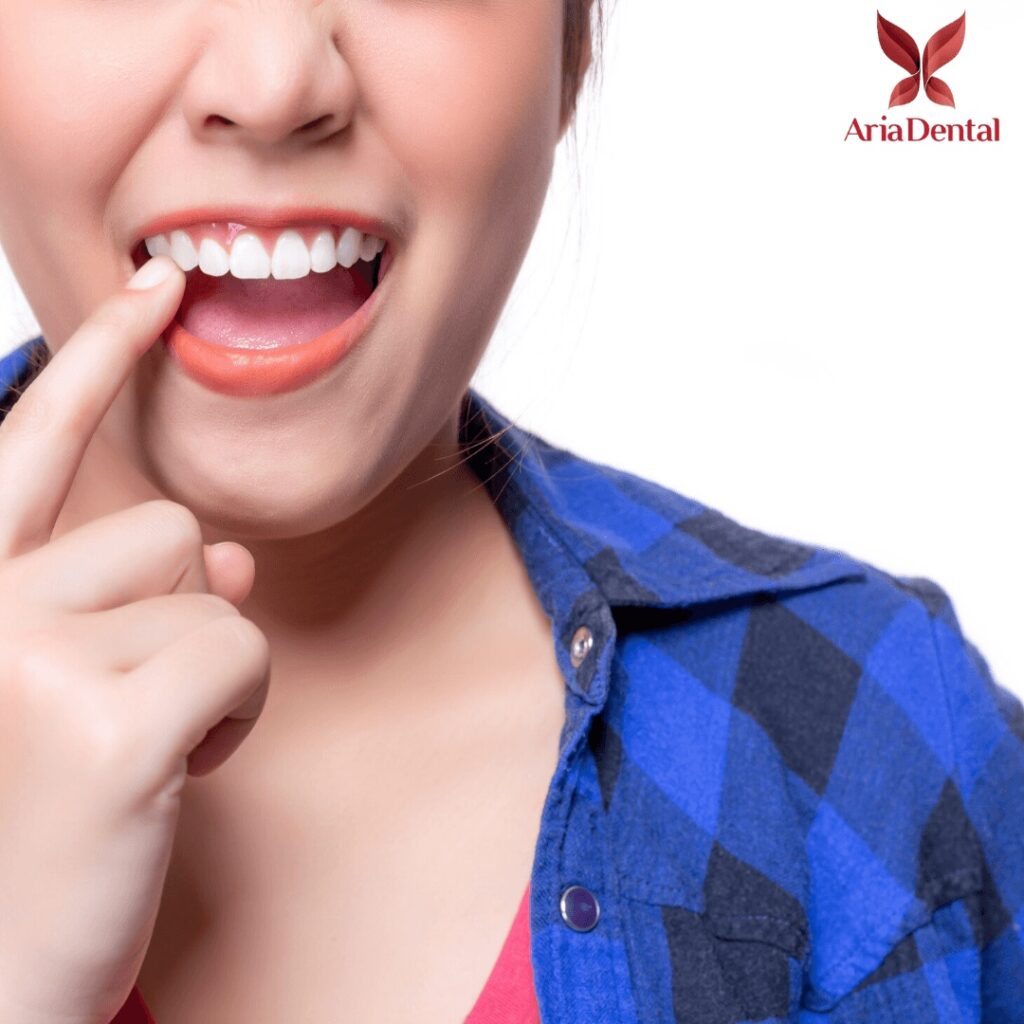 What Are the Signs and Symptoms Of Tooth Wear?
Tooth wear begins moderately, and while symptoms develop, it might be well advanced and may need significant treatment.
Tooth sensitivity & tooth fracture
Damage or failure of prior dental restorations
Flattening of chewing surfaces and poor aesthetics
Trismus (restricted mouth opening)
Sore or tender gums
Tenderness in the muscle used for chewing
The bite doesn't "feel right"
Chips and cracks
Tooth discoloration as a result of the loss of enamel and exposure of the dentin layer
Shrinking teeth
Loose teeth
The clicking of the temporomandibular joint (TMJ)
Changes in tooth shape and size
What Are the Common Causes of Excessive Tooth Wear?
The first thing your cosmetic and holistic dentist will do is determine the cause of your excessive tooth wear, help you to prevent your tooth wear from getting any worse, and rejuvenate your smile with an individualized treatment plan for a younger, healthier, and brighter smile.
Many reasons can cause worn teeth or occlusal wear:
Parafunctional habits: These are irregular behavior or functioning of the oral structures and associated muscles. Behaviors usually include bruxism, clenching, object biting (ice, nails, pens) and bulimia disorder.
Bruxism: This is an involuntary tooth clenching and grinding which causes attrition and eventually wear teeth down over time. Bruxism is connected with feeling stressed or anxious, sleeping habits, medications, post jaw trauma, or there might not be a clear indication for it.
Object Biting: It is very like how sandpaper wears away at wood if you chew on hard objects such as fingernails and pens can lead to physical abrasion and slowly strip away the enamel on teeth.
Bulimia Nervosa: Bulimia is a serious eating disorder, which makes a person consume food and want to purge immediately afterward. People who suffer from this condition try to eliminate calories consumed by vomiting. This repeated act of self-induced vomiting exposes teeth to high amounts of stomach acid that causes erosion of tooth enamel.
Bite Interference: If you have teeth that are misaligned, crooked, or gapped, you could have excessive teeth wear. Additionally, if a baby or the permanent tooth does not erupt or only partially erupted, it could lead to a gap between your teeth which can cause more pressure on adjacent or opposing teeth and wear them down.
Diet, Hard Foods, Sugary, And Acidic Drinks: Hard foods such as nuts and popcorn can greatly erode the teeth. Acidic foods like sodas, fruit juices, sports drinks, and wine have a low PH level, hence their extreme acid content, which causes tooth erosion and can weaken tooth enamel.
Hard Tooth Brushing and Abrasive Toothpaste: Brushing your teeth aggressively and using an abrasive toothpaste can cause tooth wear and receding gums. Whitening toothpaste and tartar control toothpaste usually are more abrasive than any other type of toothpaste. You can reduce abrasion by using an appropriate toothbrushing technique.
GERD: Gastroesophageal Reflux Disease (GERD): This is a condition when stomach acid travels up the throat and into the mouth. These stomach acids can cause major and permanent tooth erosion by wearing away the enamel on the surfaces of the teeth.
Systemic / Neurological
Sleep Apnea
Huntington's disease
Parkinson's disease
Down syndrome
Autism
Developmental dental defects – enamel is thin or weak
If you want to prevent tooth wear, and stop it from becoming advanced, give Aria Dental of Mission Viejo a call or text today at (949) 364-9600 to schedule your appointment with one of our dedicated and professional dentists.