When you think about it long and hard enough, cosmetic dentist Mission Viejo says we all have subconscious needs, and the one that runs the deepest in our veins is the need for self-esteem, to feel you are valuable, you can give something to others and you are important to yourself as well as to others.
One way of fulfilling our deep subconscious for self-esteem and confidence is in acceptance. However, how can you gain acceptance? Is it difficult? Do you need to study for a 4-year degree? Do you need ongoing counseling? Nope. It is none of these things because all you need to do is wear a SMILE!
Wearing a smile is an overrated accessory, but it is very powerful and can instantly change a person who has low self-esteem to a person with a positive attitude, help you build healthy relationships with family and friends, works well in social interactions, and can encourage cooperation among teammates at work, which essentially is a number one leadership skill for business leaders in the 21st century.
However, if you try not to show off your teeth too much because you are not happy with your smile, or your teeth are discolored, chipped, crooked, missing a few teammates here or there, worried you will blind a few people with all the silver mercury fillings you have, or you have a gummy smile, then smiling probably isn't on the cards for you!
If you want to smile to improve the quality of your life, maintain self-esteem and confidence, build healthy relationships and be a stronger leader, then investing in cosmetic surgery at cosmetic dentist Mission Viejo is a surefire must! We give everybody the possibility no matter your age, genetics, financial status or any other reason to get that beautiful smile you so desire and deserve. Keep on reading to view the top five reasons to visit cosmetic dentist Mission Viejo to get a Hollywood smile!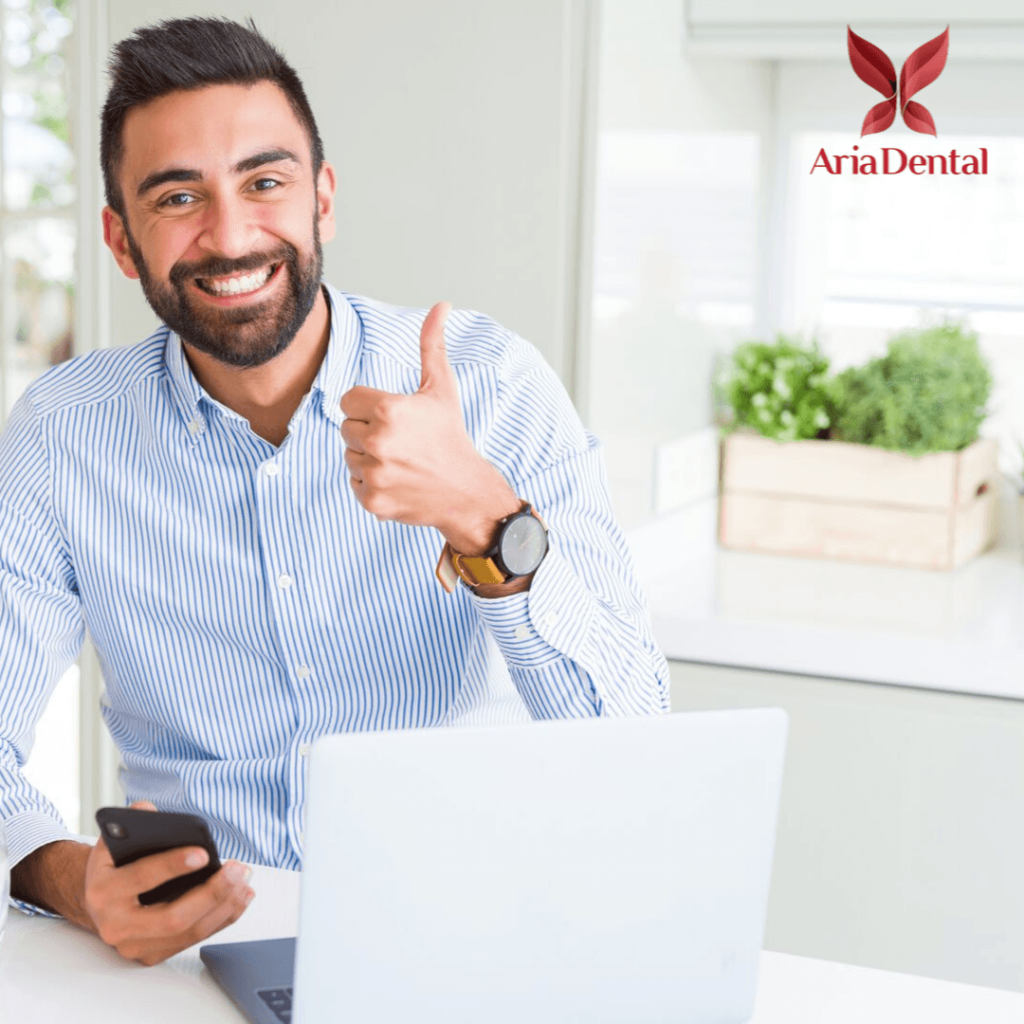 1.Enjoy More Self-Confidence
Everywhere you turn, you are bombarded by a toothpaste ad, a food commercial, or even the guy selling you a new pair of sports shoes with a winning smile. Our world of today is a society where an attractive smile has a massive and positive impact on your pride and quality of life.
Nevertheless, if you aren't too sure about your smile, it can be quite a challenge to take the plunge to show off your smile to others because you are too aware of the problems with your teeth and you don't want other people to judge you for them. You might manage a one-off smile here or there, but it doesn't count when you stick your hand in front of your mouth.
Another move that people who aren't too happy to show off their smile do is to tighten their lips and sunken their cheeks. Could these acts be describing you?
When you invest in cosmetic dentistry, you will achieve a smile that will give you a new lease on your self-confidence. We have seen so many patients eager and willing to show off their new smile to everybody they meet; even if that means they haven't even stepped out of the front door of our clinic yet! You will definitely stand taller with your new-found confidence and that is thanks to your bright, straight and white teeth. After your cosmetic dentistry is complete, all you have to do is smile and watch the opportunities land at your feet.
Improve Your Career
It may sound shallow, however, it is true that attractive people usually build better rapport with customers, get to the top of the corporate ladder faster and effortlessly, and have higher earnings. There are even some studies which reveal a beautiful smile can give you that 4 percent edge.
Although dentist Mission Viejo Ca can't make any promises that improving your smile can get you that new and better job, a new dazzling smile could be a solution to take your career to the next level.
Have a Younger, Healthier and Smarter Appearance
Many polls conducted can agree that a person comes to a conclusion about another person within the first few seconds of meeting them. Do you know the first thing another person will notice about you? Yup, you guessed it. It's your smile! So, you have to think about what your smile says about you to other people? This same study revealed what people thought about those individuals that had a healthy, bright and attractive smile – this is what they thought:
Young
Smart
Hardworking
Healthy
On the other side of the coin, people who had damaged, missing, crooked, decayed or missing teeth are viewed in a totally opposite way. A poll conducted on employment found that people with a flawed smile were less likely to receive a promotion or be hired for a job. It just goes to show that a smile says a lot about you, so it is worth making that investment for your professional as well as your personal life.
Have Better Oral Health and Overall Health
If you think cosmetic dentistry is all about impressing others and boosting your ego, you are wrong. Many people don't understand that a cosmetic issue in your smile can also result in health problems.
If you suffer from crooked, misshapen, or gapped teeth you could be setting yourself for a higher risk for tooth decay and gum disease since it can be quite difficult to properly clean these areas inside your mouth. When you correct these dental issues, you can cut your risk of gum disease and tooth decay and lower your body's bacterial load which can reduce your risk to many other health conditions such as cardiovascular disease, stroke, dementia, autoimmune disease, and even cancer.
Save More Money in The Long Run
You might be itching to get some dental work done but can't convince yourself of all the upfront expense you have to endure to achieve the smile of your dreams. However, in actual reality by getting cosmetic dentistry you could be saving loads of money by reducing the possible chances of needing other dental procedures in the future. This is because your new smile will improve your overall oral health.
If you want a new lease on your life, better career prospects, and improved health, give Aria dental a call or text today at (949) 364-9600 to schedule your appointment with one of our dedicated and professional cosmetic dentists.