If you suffer from Lyme disease and are thinking about getting dental implants Mission Viejo, then you should be aware of your increased metal sensitivity. A dental implant, which consists of medical-grade Titanium, is the most common type of implant used by oral surgeons. However, when patients are affected by Lyme Disease or any other auto-immune disease, they are highly likely to report increased metal sensitivity and run the risk of infection after placing conventional titanium dental implants in their mouths.
Why Should Lyme Disease Patients Avoid Titanium Dental Implants Mission Viejo?
There used to be a time that Lyme disease was only existent in Connecticut and other Atlantic states within the Northeast region of the United States. Unfortunately, today's medical practitioners have seen this disease disperse itself throughout the entire country, and is now prevalent in every state, including California. Dental implants Orange County points out that the ticks which carry the Lyme disease bacteria, Borrelia burgdorferi, have settled and found a home in 42 of California's counties, including our beloved Orange County!
It is no longer safe to assume that Lyme disease is only a risk for people residing in Northern California. Within Orange County alone, there have been 27 reported cases of Lyme disease since 2000. Also, there is a strong possibility that many other cases have materialized but have been left unaccounted for up until now. These individuals are more likely to experience metal sensitivity, compared to those who are unaffected from Lyme disease.
How Does Metal From Dental Implants Affect Lyme Disease Patients?
Most of the time Lyme disease patients only realize they have a sensitivity to the metal once they have a titanium dental implant placed in their mouth and they begin to develop an infection. Many medical professionals believe this happens because Lyme disease can alter the way the immune system works, which makes the body more sensitive to things they probably disregarded before.
One of these things is metals. When the body was Lyme disease-free, it was oblivious to the existence of some heavy metals. However, once a person is affected with Lyme disease, the presence of heavy metals is very likely to set off an allergic reaction. Sadly, one of these metals that Lyme disease sufferers are most likely to negatively respond to is titanium and it is a common metal found in titanium dental implants; and a lot of implants are manufactured from pure titanium.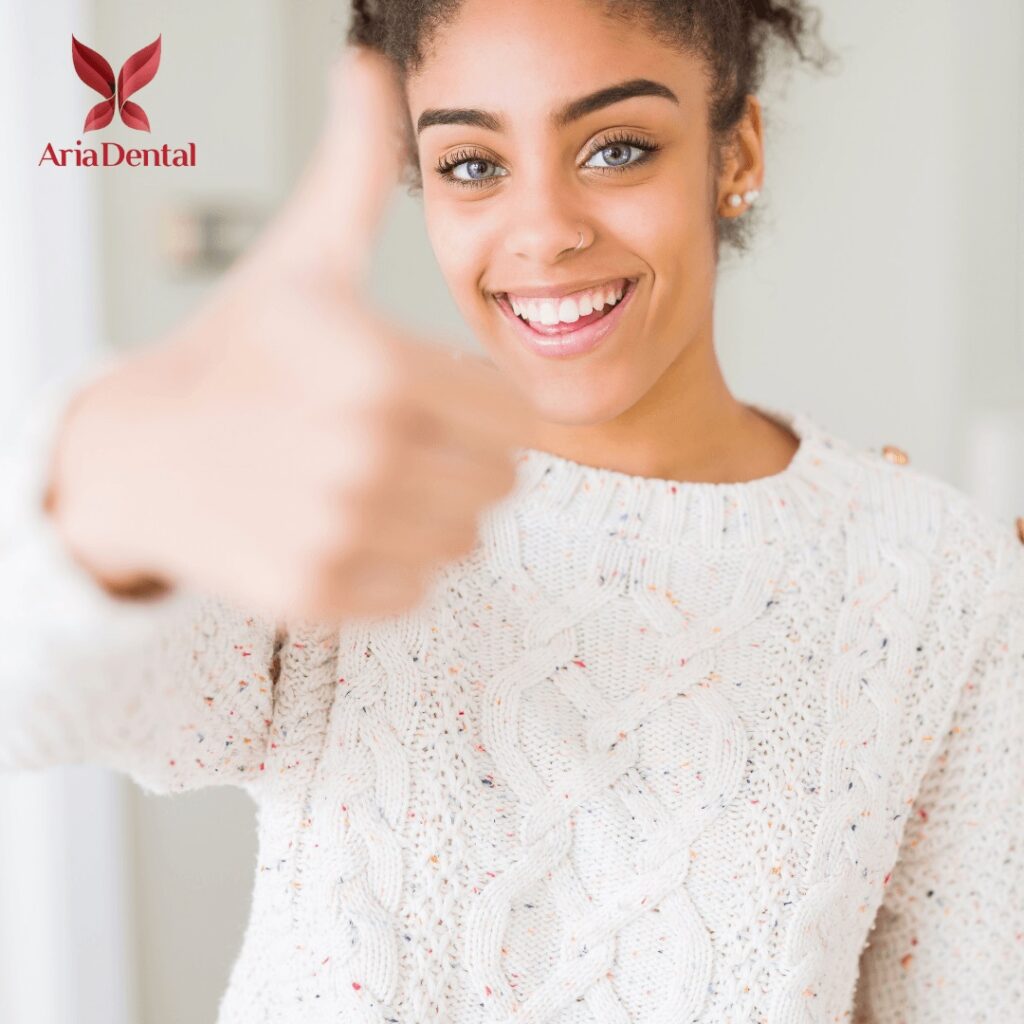 What Are Dental Implants & When Do You Need Them?
Many dentists will unanimously agree that patients should practice good oral hygiene to prevent the need for dental implants. However, dental implants are sometimes inevitable because of tooth decay, root canal failure, mouth trauma, gum disease, excessive wear, and tear as well as congenital defects.
Essentially, dental implants are a means to replace a tooth artificially, which is an orthodontic procedure that stops and even prevents jawbone loss. A familiar material used for ordinary titanium implants is titanium, which many dentists use without establishing whether the patient receiving it is biocompatible with it.
Arial Dental has witnessed many Lyme disease patients who have received titanium dental implants become problematic because of an allergic reaction to the metal. This metal toxicity can cause other severe and chronic conditions, and escalate autoimmune conditions after implantation.
What Are Zirconia Dental Implants?
At Aria Dental, we use cutting-edge technology and a modern-day alternative to titanium implants that prevents our patients (particularly Lyme Disease sufferers) from experiencing any infections or discomfort after their dental implants. This new alternative is a zirconia dental implant and is known by only a few dental clinics in Orange County.
A zirconia dental implant consists of a zirconium derivative, zirconium dioxide (ZrO2) that is a colorless, strong solid material with chemical resistance. Zirconia is extremely biocompatible, which means it is not harmful or toxic to living tissues. In the US, zirconia implants are a new realm of replacement teeth that only a few dental clinics, like Aria Dental, are equipped and qualified to implant them.
Zirconia implants provide many patients with a high acceptance rate and have resulted in excellent osseointegration, which refers to bone growing around the implant material as it does around our natural tooth roots. At the moment, the FDA approved Zirconia implants consist of one piece. This entails the synthetic tooth root and the abutment are connected, which is dissimilar to the two pieces that make up a Titanium dental implant.
Are Zirconia Implants Metal-Free?
Yes, absolutely! Zirconia is well-known for its diamond-like qualities without any traces of metal. Implant dentistry companies create this crystal material and input a tooth color for a more natural look to the tooth being replaced. Zirconia implants are marketed as metal-free because it is the crystal form of the transitional metal Zirconium. When dental implant manufacturers treat, stabilize and convert zirconium into its crystal phase it becomes a ceramic known as Zirconium Oxide, or better known as Zirconia. Besides being a suitable material to use as dental implants for patients who are allergic to metals, Zirconia is becoming an increasingly popular material to use in dental fillings since many are concerned with the health risks linked to high levels of Mercury in the body.
Are There Other Benefits With Zirconia Dental Implants?
Besides the fact that Zirconia dental implants react extremely well with bone and gums, and are a good dental implant alternative for individuals who suffer from autoimmune diseases such as Lyme disease, they support the other following benefits:
No grey looks around the gums
One-piece design prevents bacteria to colonize between the synthetic tooth and abutment
Extremely strong and durable
More comfort and resistance
Shorter surgery time
Aria Dental provides the services of a biological dentist that is fully qualified to place metal-free and biocompatible dental implants such as zirconia in our patients' mouths. Zirconia closely resembles the composition of our natural teeth compared to titanium, which is why there is a lower risk of infection. Additionally, because zirconia is not a metal, oral galvanism is not something you have to worry about. If you want more information about Lyme disease and Zirconia implants, call Aria Dental at 949-364-9600 or visit our website at www.ariadentalcare.com.