Silence is not always golden; if neglected, there might be consequences!
Some diseases commence in silence, but, if left untreated, they will gradually worsen and not stop until they wreak havoc on your health.
Periodontal diseases are among these silent maladies, as their symptoms can be easy to overlook. Of course nowadays once gum conditions arise, you can successfully beat them in single combat, thanks to LANAP, the laser periodontal treatment (Laser-Assisted New Attachment Procedure)
It Would Be Best If You Did Not Underestimate Gum Diseases
If left untreated, gum disease can have severe consequences for your oral health. This oral condition has the power to affect your overall health as well. So, maintaining your gum health is critical to your overall wellbeing, as gum disease easily impacts other aspects of your overall health, causing more harm than just tooth loss.
There is growing evidence that patients with gum disease are more likely to suffer from diabetes, heart disease, or other severe inflammatory illnesses. The link between gum disease and these conditions appears to be inflammation.
Your Body Parts: Individuals, Yes; Isolated Islands, No.
Diseases affecting one part of your body can eventually affect all other parts. In today's world, periodontal disease is quite prevalent, involving a progressive inflammation of the gum tissue, which is mainly caused by bacterial infection. A bacterial gum infection can spread into the supporting bone and build up between the teeth and gums. As the bacteria grow, the gums will pull away from the teeth; as the condition worsens, it leads to further gum recession and infection. Being aggressively rapid also makes gum disease the number one reason for tooth loss.
The first phase of gum disease is called gingivitis, which is the only reversible stage. If not treated, gingivitis may lead to a more severe and destructive form of periodontal disease named periodontitis.
While early detection and treatment is the ideal solution, gum disease often progresses with no symptoms until it reaches an advanced stage.
When one or more tissues become injured, swelling occurs to isolate them from the rest of the body, acting as a crucial defense mechanism to protect the overall health.
But if the inflammation becomes chronic, it can damage the tissues it is supposed to protect. This often happens with gum disease because the inflammation cannot overcome the infection. If the body initiates war with a gum infection, there is a chance that similar preexisting conditions in other parts begin to worsen, since your immune system won't be able to respond to other threats as effectively.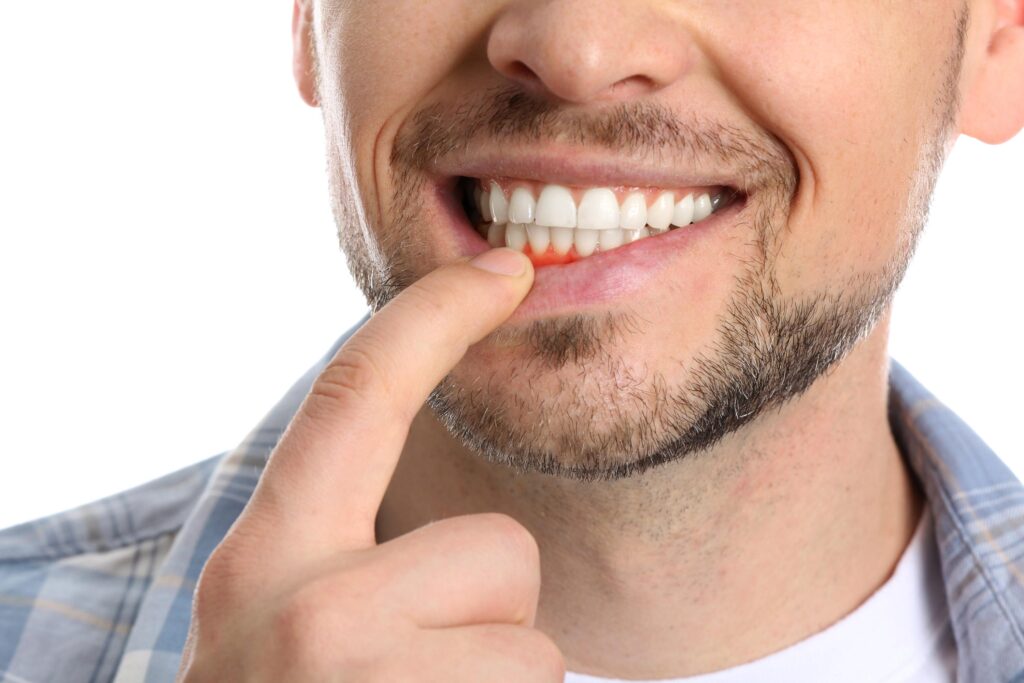 You Can Still Lend A Helping Hand
You can help lessen the effects of other systemic diseases by preventing gum diseases.
To preclude gum disease, you should practice good oral hygiene, such as using mouthwash regularly, brushing, flossing, and getting periodic dental exams.
Besides standard medical care, you can lower your risk of coming down with other systemic diseases by following a healthy lifestyle. Obesity, teeth grinding, stress, and tobacco are the risk factors for periodontal diseases, along with the natural aging process and genetics. It can also benefit your gums if you address other inflammatory problems in your body.
You Can Find It If You Know What To Look For!
While gum disease symptoms do not pop up until the disease in its later stages, there is no reason to allow the disease to progress to this phase. Watching out for the warning signs could help prevent gum diseases from getting out of hand.
These are telltale signs of periodontal disease:
Mouth pain;
Mouth sores;
Chronic bad breath;
Changes in your bite;
Loose or separating teeth;
Red, swollen, or tender gums;
Gums pulling away from teeth; and
Bleeding gums caused by brushing.
Dentist Care Is Not Expensive. Dental Conditions Are!
The more Americans know about the effect of oral health on overall health, the more likely they are to approach their health holistically and restart a healthy oral health routine. Gum disease affects a lot of people at some stage in their life, and that is why a range of effective dental procedures target this condition to help save your teeth.
Depending on the stage of the disease, the treatment strategy will vary. The procedures include professional deep cleaning, root planning, or medication to help reduce bacteria. Gum recession treatment, an aesthetic dental approach for reducing tooth sensitivity, can also be recommended.
More severe forms of gum disease may require surgery to close up the loose areas of the gum. During the traditional surgical treatment for gum disease, a scalpel is utilized to cut and flap back the affected gum, grind the bone underneath to remove the infection and add some bone material to refill the spaces. Then stitches are applied to connect the gums back to the teeth. The gums recover closer to the teeth, and healthy gum tissue grows, helping the gums regrow to a natural look. Conventional gum surgery is a thing of the past, however.
We Are In A Laser-Tactic Era Of Healthcare
Dentistry is in its new age thanks to laser technology. This advanced method allows for the regrowth of your oral tissues and bones without cuts or stitches.
Laser has emerged in several dental treatments in the past few decades, bringing revolutionary outcomes with a less invasive approach.
Laser-assisted new attachment procedure, known as LANAP, is one of the life-changing laser therapies introduced as an innovative solution for gum problems with the ultimate goal of regenerating the structures around the teeth.
LANAP Has Been All Around So Far
Ahead of the technology trends, LANAP is a process with a simplistic protocol that compacts with inflammation, infectious procedure, and tooth mobility. It is a surgical laser procedure utilized for the treatment of periodontitis, a severe gum condition, through regeneration.
An Upscale Oral Care Catering To Your Gum Desires
LANAP is a remarkable laser procedure that is used as a highly effective alternative to conventional gum disease surgery. It is the only methodology proven to result in proper periodontal regeneration, new bone growth, and gum tissue attachment.
This cutting-edge technology allows removing the damaged tissues without harming any of the healthy ones, forming new structures between your gums and teeth, stimulating existing stem cells, and regenerating healthy gum and bone growth.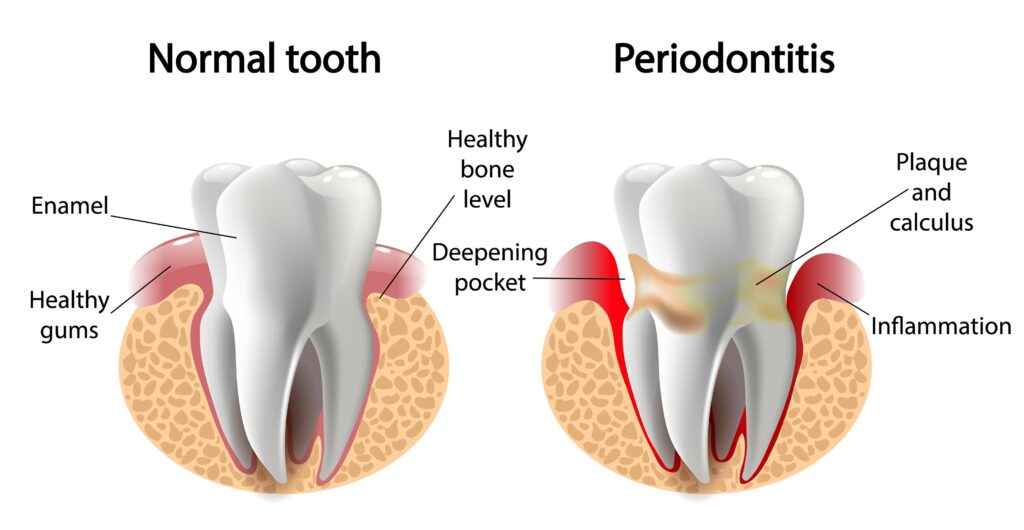 The True Measure of LANAP worth Includes All the Benefits You Have Gained
LANAP is a breakthrough technology that will eliminate the need for surgery. Unlike the traditional surgical methods, it does not leave you with a loss of tissue volume, since there is no cutting or stitches throughout the process. Except for being minimally invasive, it offers you some other values as well:
Reducing the likelihood of tooth loss
With LANAP, you can still save your natural teeth, even if saving them with traditional gum treatments has been considered hopeless. Studies show the positive effects of this laser therapy on tooth loss prevention, compared with conventional surgery.
Shorter recovery time and less downtime
It is a full mouth surgery completed in one or two visits. Contrary to traditional periodontitis surgery, there is very minor swelling or bleeding, and recovery is also faster, which means you can resume your daily activities sooner. All in all, LANAP provides a pleasant experience and better outcomes.
Little to no gum recession
LANAP protocol does not require cutting the gums, so there will be a lower risk of receding gums. There is little to no gum line recession and no alteration of your smile. Generally, patients have reported less discomfort during and after surgery, as once the procedure is complete, the gums are able to grow back to their original position.
A solution for gum bleeding
In the process of LANAP laser therapy, your affected tissue will be removed with the help of a laser instead of scalpels. A laser fiber is placed into the periodontal pocket for the laser to extract the affected tissue and kill the bacteria selectively. The roots are then cleaned with an ultrasonic device.
Diminishing of inflammation
Thanks to LANAP, treating gum disease is less complicated, and gentler than ever. This protocol will effectively treat periodontal disease by removing infected gum tissue while preserving the noninfected structure. It also stimulates new soft tissue growth and bone attachment to the affected teeth.
This type of dental treatment may sound expensive, not necessarily though. The cost will vary depending on the number of areas that need to be treated. However, what is certain is that it is worth discussing with your doctor because of the improved recovery and healing process and fewer after-surgery side effects.
The LANAP protocol can be helpful in bone regeneration. By stimulating stem cells to improve collagen and bone production, this laser technique enables your body to recover and revive the lost bone around your teeth.
LANAP protocol has been highly successful in preventing tooth loss, and has a high rate of satisfaction, as it encourages gum regeneration through increasing tissue attachment between bone and gum following the treatment.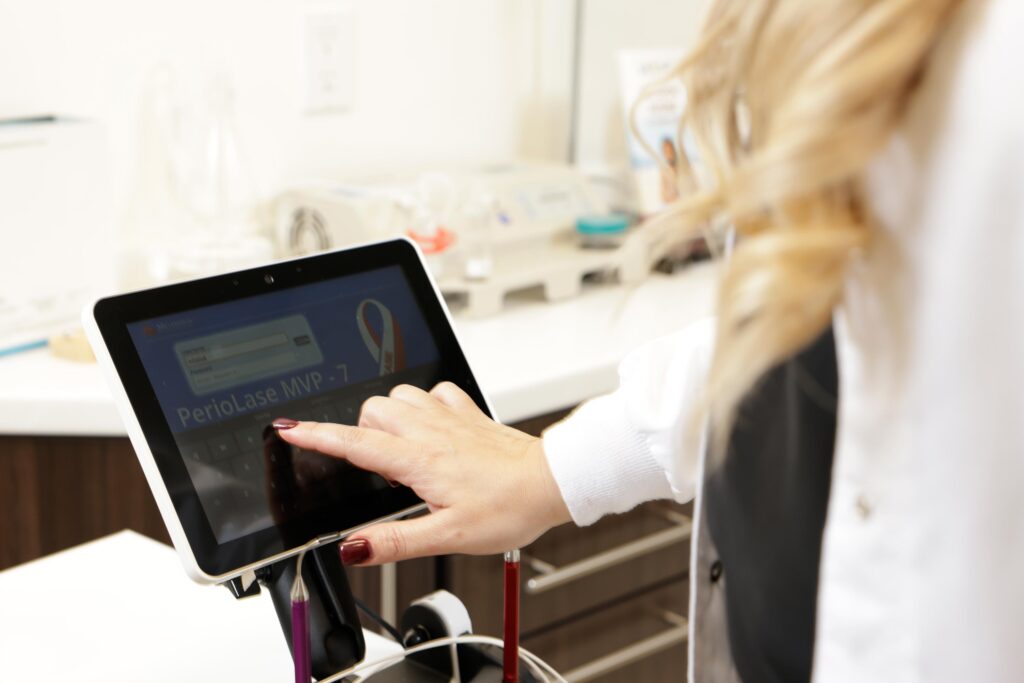 You Can Consider Yourself A Good Candidate If You Care
Beyond the health and comfort benefits of opting for LANAP protocol as the first-ever FDA Cleared Laser-based treatment for periodontal diseases, this method is a safe and feasible option for almost anyone who suffers from periodontal diseases, even patients with health concerns such as diabetes, HIV, hemophilia, or those taking medications such as Plavix or aspirin. You can also undergo this procedure if you are pregnant or breastfeeding. You can consider this option if you notice your teeth are loose due to developed pockets of at least 5mm depth separating your gum and teeth.
Your Teeth Can Be Home To Your Radiant Smiles For Life
There are several concerns about LANAP that may lead you to doubt the effectiveness of the therapy. People tend to make a lot of (often false) assumptions about this method, the most common of which being:
All the dentists can perform the LANAP procedure
Only trained, qualified periodontists and dentists can use LANAP, provided they receive a proficiency certificate after enrolling in a training process at the Institute for Advanced Laser Dentistry.
All types of lasers can be used for LANAP treating procedures.
LANAP uses the PerioLase MVP-7 laser to tackle the problems with your gum. This laser only targets the affected gums in order to eliminate the infection, thus preserving healthy tissue. No other types of lasers can be utilized for this technique.
It takes a long time to recover after undergoing LANAP therapy.
Once the procedure is complete, you will be able to go about your day generally with minimal pain. There are no sutures to worry about and no lasting discomfort. The recovery time is about 24 hours, which is much faster than that of the traditional gum surgery.
Though there are intrinsic risks in any medical procedure, LANAP is FDA approved and very safe, and there is no risk of radiation or interference with other medications either.
You Do Not Want To Wait Around With Gum Disease!
According to the Association of America's Oral Health Report, Americans prioritized their oral health as part of maintaining their overall health during the COVID-19 pandemic, and one of their most common concerns has been tooth loss. The average adult between the ages of 20 and 64 has three or more decayed or missing teeth, based on a report by American Dental Association. So if you are one of them, there are plenty of reasons to take care of your gums and nip gum disease in the bud, but not a single one to suffer from this disease which, if left untreated, is sure to progress and take a turn for the worse.
We Can Hear Your Gum Over The Phone
Your oral health is our wealth! So, if you are wondering whether there is a way to find out if you have gum disease, expecting a quick answer, or just seeking the best solution for your gum disease, leave that to Aria Dental, one of the few modern dental centers in California with the best holistic, biological, integrative, physiological, and regenerative dentist who is also certified in LANAP laser treatment.
We belong to you and believe that we can understand your dental concerns better once you come for a visit. It is our job to offer state-of-the-art methods to help you combat your oral concerns with no bloodshed!