Selecting a dentist in Mission Viejo can seem like a daunting task, and that is particularly the case if you're a little wary about receiving oral care. You want to be sure that you're getting a dental professional who is compassionate as well as highly skilled. There is never a guarantee that the one you pick will fit the bill, but there are certain precautions that will make it much more likely you'll select a suitable candidate.
Ask if They Have Up-to-Date Technology
Whether you're looking for an oral surgeon in Mission Viejo, CA, an implant dentist, or some other specialist, one of the most critical factors on which you should check is whether they have all of the most up-to-date technology available at their offices. They should be capable of taking dental X-rays, cleaning and inspecting your teeth, and doing whatever other work you need with all of the latest modern conveniences.
Is Their Staff Responsive and Friendly?
Your dentist in Laguna Niguel or elsewhere should be friendly and attentive to your needs, but that's also going to be true about the rest of the staff, from the receptionists to the hygienists. You can begin to get an impression about that when you talk to them on the phone, but you should also look online to see what kind of reviews this particular dentist and office has.
There is more information than ever online these days, and you should go to a dentist in Mission Viejo that has plenty of positive feedback on Google, Yelp, message boards, forums, etc.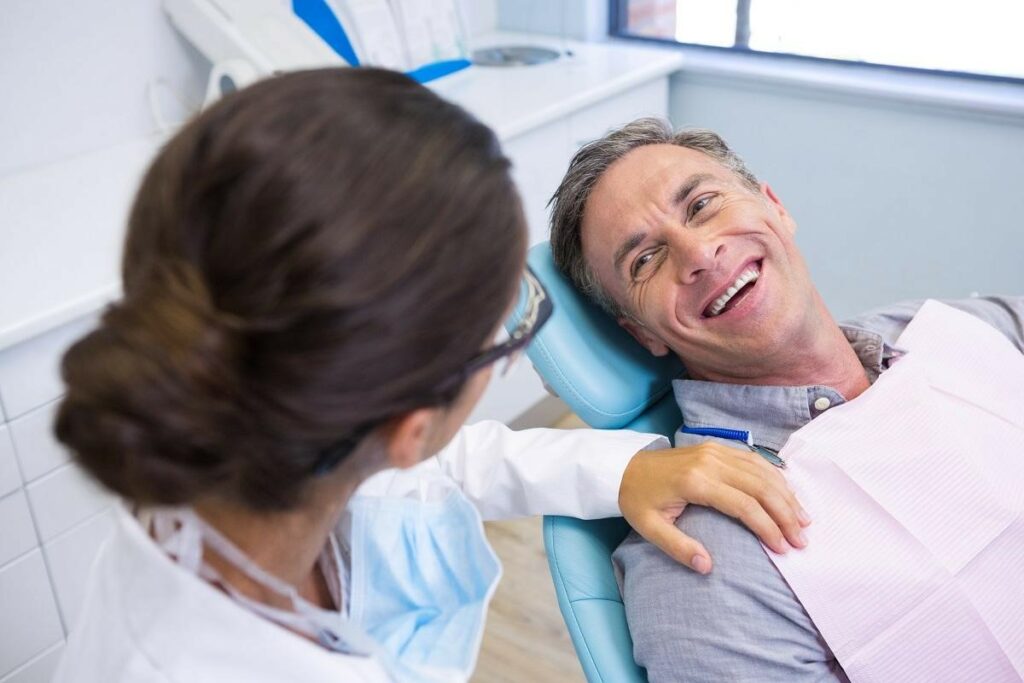 Is Their Office Modern and Clean?
Once you've decided to head to your dentist or oral surgeon in Mission Viejo, you can start to get more of an impression based on the appearance of the reception area, waiting room, and then the inner office once you are allowed inside. It is vital for a dentist's office to be clean and tidy, so any appearance to the contrary can be a warning sign that you've chosen poorly.
You can even look for details like whether the magazines are current. That might not be the last say on whether this should be your dentist in Mission Viejo going forward, but attention being paid to those sorts of small details speaks well of your selection.
There are many caring individuals in the dental profession, and you shouldn't have too much trouble finding an office where you can be made to feel comfortable. If for whatever reason you feel like the one that you've chosen isn't the best fit for you, you can try a different one. There is no shortage of dentists in Mission Viejo, CA, and you should go to one where you can feel entirely happy with your choice.
Why You Should Choose Aria Dental
Although many dentists are operating in Mission Viejo, Aria Dental stands out for our level of expertise. We have implant specialists with more than 20 years of experience. We also have American Board-Certified Periodontists who place our implants, signifying the many years we spent learning the proper surgical skills necessary to install dental implants properly. When you go to Aria Dental, you can be sure that you're going to receive the attention of a surgeon who has had continued education and is a member of the American Academy of Implant Dentistry. You should settle for nothing less.
For more information, please call us at (949) 364- 9600 or visit our website www.ariadentalcare.com.