As we all know, any first-time experience will cause some anxiety and even fear in our hearts and dental surgery is no exception. The most common question that often arises in our mind is: Will I feel pain during my dental surgery? Dentist Mission Viejo provides you modern anesthesia (Sedation or Anxiety- free) techniques to ensure you have the most comfortable experience.
Fortunately, the latest techniques can now perform complex surgeries in dental clinics (rather than hospitals) with little or no discomfort to the patient. Whether you have a tooth extraction, dental implant bone grafting or other oral surgery, knowing that you will undergo surgery, the doctors often make you as comfortable as possible, and they provide patients with a variety of anesthesia sedation options.
Sedation Anesthesia selection for our patients
There are a variety of anesthesia or sedation options for dental surgery patients. Below are some of the famous anesthesia techniques:
Local anesthesia
When you undergo dental surgery, you will receive local anesthesia even if you want another sedation plan. Local anesthesia doesn't interfere with your alertness and you will still be awake after the drug has numbed your mouth.
The most commonly used local anesthetic is lidocaine (also known as lidocaine or lidocaine) – a modern alternative to procaine (also known as neocaine). Its half-life in the body is about 1.5-2 hours.
Many patients are afraid of dental treatments, especially dental surgery – it's totally understandable. Therefore, local anesthesia can be combined with other dental sedation options to make the process easier.
However, some patients are either not worried about dental surgery or don't want to receive potent medication during oral surgery. Therefore, for some operations, such as tooth extraction, local anesthesia alone is sufficient for surgery.
For most local anesthetics, your teeth will be anesthetized for 2-3 hours, and your lips and tongue will be numb 3-5 hours after the injection. When the blood flow carries away the anesthetic from the injection site for metabolism or decomposition, the numbness gradually disappears.
Light or minimal  sedation
Some dental surgery patients want to pay less attention to the operation, but don't' want to fall asleep completely. For these patients, light to mild sedatives, including Nitrous Oxide (laughing gas) or oral conscious sedation (prescribed sedative medication) can be chosen. Here's a list of the different types of light sedatives below:
Light sedation is only Nitrous Oxide; it is given to relieve anxiety but no effect on patient awareness.
Oral Conscious Sedation is mild sedation; it depresses consciousness but leaves the patient capable of responding to external stimuli such as verbal. Therefore, patients are not unconscious.
IV Sedation (Twilight Sleep) is considered as moderate, not light sedation. Intravenous sedation is considered moderate sedation and patient will fall completely asleep, but remains conscious.
The most common used is oral conscious sedation with no risk of infection during IV sedation. It is the most popular way in our office too.
If you take oral conscious sedation (pills) as a mild sedative for surgery, you will not be able to drive home after oral surgery because you should not operate heavy machinery after taking these medications.
However, nitrous oxide is a temporary solution that makes you feel a little relaxed and does not affect your ability to drive home after dental surgery.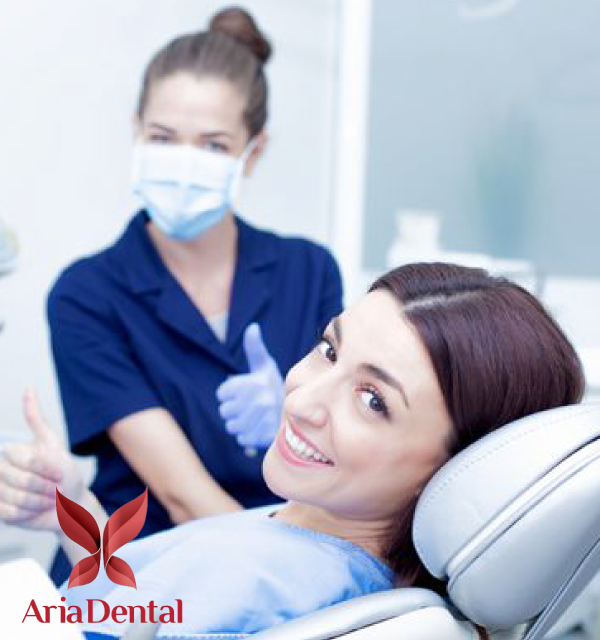 Moderate Sedation
Intravenous (I.V.) sedation (Twilight Sleep) is a moderate sedation. The medication is administered through vein.
Patient feel like they slept deeply trough the entire procedure; however, unlike general anesthesia, your sedation is deep enough to not be awake but not unconscious.
General anesthesia
For patients with dental surgery who are seriously afraid of dental surgery, these patients have longer, more complex procedures for general anesthesia such as face and jaw reconstruction or TMJ surgery.
This dose will make you fall asleep completely during the operation, so you don't know what happened. Because this drug is very strong, if you receive general anesthesia, you will not be able to go home after surgery.
Oral conscious sedation will keep you safe, relaxed and comfortable throughout the procedure.
It is the most effective way to reduce dental surgery awareness and anxiety. It is administered via taking pills in our office prior to the procedure and is, therefore, more predictable in terms of effectiveness due to its rapid onset of action.
Although patients are technically aware throughout the procedure, in most cases they will be completely unaware of dental surgery.
Of course, the shortcomings of conscious sedation are increased costs and the need to be escorted home after surgery. However, this is definitely the best method for patients who want to be "most comfortable" during the procedure.
Dental anesthesia side effects
The side effects of local anesthesia are rare but occasionally occur. The feeling of numbness is very common outside the affected part of the mouth. For example, after a local injection on gum, the drug can cause drooping of the eyelids or cheek muscles. As the anesthesia disappears, the numbness vanishes too. Here are few other side effects of anesthesia:
It often causes hematoma (described as swelling of blood vessels, this happens if the needle hits the blood vessel during injection), increased heartbeat, and nerve damage (if the needle hits the nerve directly, the result may be numbness and pain lasting for several weeks or months).
The best way to avoid any side effects of dental anesthesia is to reduce the risk of problems you need to desensitize your solution. A good way to achieve this is home hygiene such as brushing your teeth, using floss and routine in-office cleaning and healthy eating is the key to maintaining a healthy mouth.
Of course, make sure to have regular dental checkups.
Finding the right anesthesia plan for you
Choosing the best oral surgical anesthesia option seems to be an overwhelming decision. Don't worry; your doctors will help you. If you are arranging an upcoming oral surgery, tell your doctor about your surgery, the level of anxiety – if any, and your ability to arrange transportation after surgery.
By discussing these details with your dentist Mission Viejo, they will be able to better assist you in choosing the best anesthesia program for you.
To have a more comfortable and pleasant dental visit, call us at (949) 364-9600 or request for an appointment by visiting our website (www.AriaDentalCare.com) today to put your dental anxiety behind you… just like many of our patients.