Biological dentistry, also known as holistic dentistry, has helped enhance many people's overall health by improving their oral conditions. Natural and holistic dentists consider the whole body a bio-organism. They believe body organs are all connected to oral health, and they offer you treatments for your dental issues.
Who Is a Holistic Dentist?
Biological dentists are concerned with your oral and overall health, stress prevention, and treatment plans.
They help you evade surgical procedures by employing minimally-invasive techniques to treat any oral condition, and believe that oral and overall health are inseparably connected. They help prevent medical conditions associated with poor oral health. For a holistic dentist, the interaction of oral conditions with other organs of your body is the basis for biological dentistry.
Inflammations and toxic materials may affect your overall health, causing some diseases such as high blood pressure, diabetes, arthritis, obesity, and Alzheimer's, and cardiovascular disorders such as atherosclerosis and heart attack.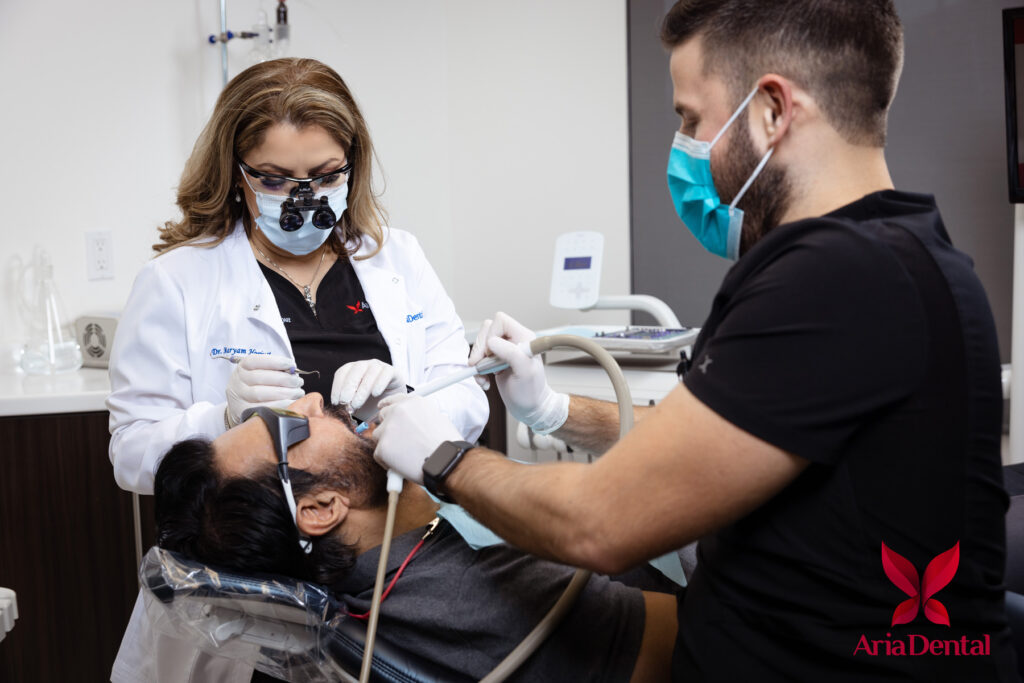 What Does a Holistic Dentist Do?
Biological dentists perform non-invasive approaches with the help of compatible materials to help you beat your oral issues by detecting the possible interference fields which can be the causes of many chronic diseases based on studies. They help improve your health by destroying the interference fields, allowing the immune system to act normally again. Once the treatment is done, they will take care of the recovery of your immune system.
Employing different techniques such as X-rays and digital volume tomography, holistic dentists will determine any defects by examining the current condition of your health prior to any dental procedures. The results will be collected to decide your customized treatment plan based on your preferences.
While traditional dentists use toxic chemicals, biological dentists strive to steer clear of conventional methods and prefer safer approaches and personalized solutions, leaving you with no adverse reactions.
Which Advantages Do Biological Dentists Offer?
Biological dentists concentrate on your overall health and allow you to improve it with the help of natural techniques and materials:
Holistic biological dentists follow a preventive health approach instead of responding to problems. They define risk factors and improve your health before it is affected by oral issues.
Biological dentists examine you before performing any operations. They check various parameters such as blood samples, muscle response, and skin response to decide on the treatment plan.
Holistic dentists apply bio-compatible methods involving no invasive procedures to prevent traumatic consequences. They use Fluoride-free materials to prevent toxicity which increases the risk of lower IQ scores, autism, or ADHD. They also benefit from mercury-free fillings such as composite resin or porcelain for cavity fillings.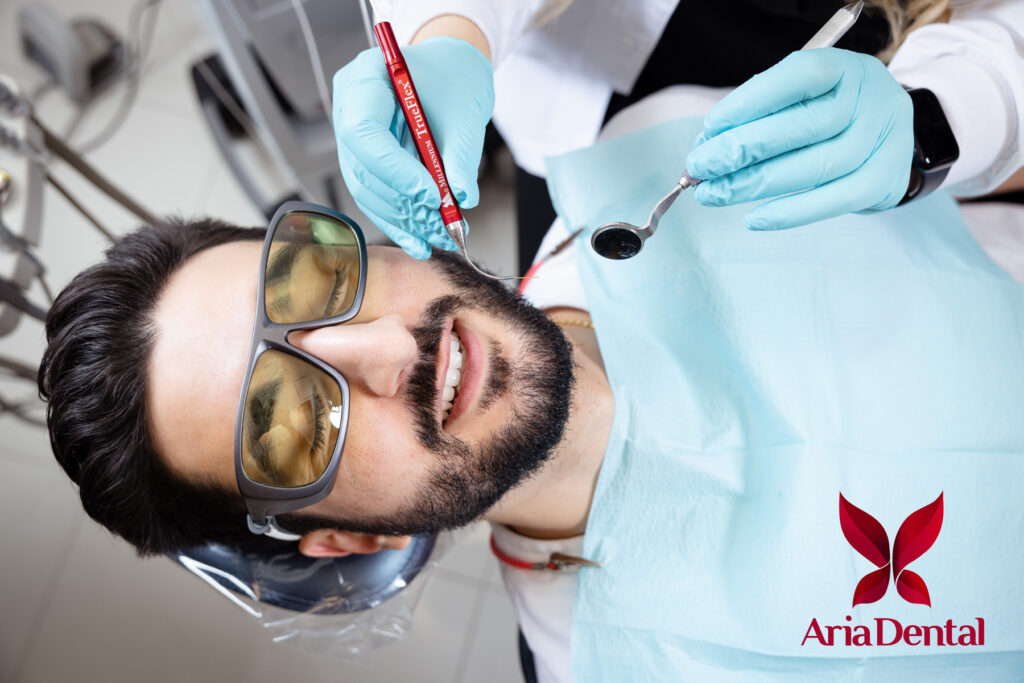 Why Should You Choose Holistic Dentists?
If you are searching for proper oral solutions, you are highly recommended to keep the benefits you can get from holistic approaches in mind:
The biological system gives you customized treatment plans. No two holistic treatments follow the exact same procedures to achieve an outcome.
Holistic methods allow for achieving optimal treatment. Holistic dentistry employs techniques like ozone therapy, a highly effective procedure that encourages the body to recover.
Biological dentistry has proven to be effective in optimizing your immune system. Its preventive procedures help keep possible problems at bay.
A holistic approach also means using modern dental technology, which helps us recognize the problems more quickly, hence giving us ample time to decide on the treatment.
Biological approaches have functional outcomes as well. They do not only care about your smile but also about its function! So you don't have to give up your youthful smile in order to be able to chew better. It's the best of both worlds!
Your health is our priority. We do not care just for your smile, but also your well-being. That's why we offer biocompatible solutions to help you get ideal results. You will enjoy non-invasive treatments at …, where you can trust our professional holistic dentists. We can help you get rid of any oral diseases and live a healthier life with the help of biological techniques.
Even if you are not concerned with any specific oral issues, we do everything in our power to ensure that nothing is threatening your overall health. We are also available to educate you about whatever is related to your oral condition.
Once you decide to benefit from the biological dentistry system, all you need to do is to contact us and share your concerns. You can visit our holistic professionals in Orange County or have them on the phone with you at Aria Dental.